Unleash Your Creativity and Productivity with Our Premium Quality Journals
Crafted to inspire creativity, optimized for efficiency, our journals feature top-notch, thick, acid-free paper in crisp white. This superior quality paper is compatible with nearly all types of pens, preventing ink from seeping through to the other side, and empowering you to unleash your creativity and boost productivity.
Shop Now
Expertly Bound for Ultimate Durability and Comfort
Our top-of-the-line book binding process ensures that your journal lays flat without compromising the quality of the spine, so you can write or draw across two pages seamlessly. Whether you're a student taking notes, an artist sketching your latest masterpiece, or simply someone who loves to journal, our expertly bound journals provide the perfect balance of durability and comfort.
Shop Now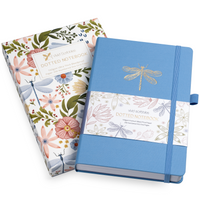 Give the Gift of Creativity and Organization with Our Stunningly Packaged Journals
Our journals come in a beautiful gift box, making them a perfect gift for friends and family, and for anyone who loves recording their memories, keeping their days organized, tracking habits, meal planning, note-taking, or sketching their best masterpieces!
Shop Now
Add a Pop of Color to Your Journaling with Our Complementary Stickers!
We believe that personal expression is an important part of journaling, and what better way to add a personal touch than with our complementary collection of stickers! Each of our stunning journals comes with a set of uniquely designed stickers that perfectly match the theme and aesthetic of the collection. Perfect for adding a pop of color and fun to your journal pages.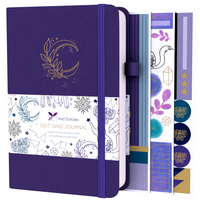 What our customers are saying
I've been looking for the perfect journal for years. The closest I have ever come to perfection is this journal by Vivid Scribbles. I have now bought three of them and still love using them. 

A Mommy in MN
Beautifully, thoughtfully packaged and the journal is well-made. The pages are heavy enough for my paint pens and the index is super handy. It also comes with a key page, which is a nice touch. The journal came in a sturdy black box that now houses said paint pens. I'll buy from this company a thousand times over if this is their level of quality and presentation.

Karita
I love this journal! If been reading about dot journals for months and finally bit the bullet and ordered one. The quality far Exceeded my expectations! Considering more for Christmas gifts!

Chris